Mountain Roads Recordings of Bristol, Tennessee, recently released information about the forthcoming album – Stages – by the Snyder Family Band. The release is scheduled for October 18.
Stages is the group's third CD and, like the others, it features the amazing talents of 12-year-old Samantha Snyder and her brother, Zeb (16), who is the current 2011 South Carolina Guitar Champion, taking first place in the adult guitar category, supported by father Bud, on upright bass.
Samantha, who recently won the prestigious bluegrass fiddle competition in the adult division at the 76th Galax Old Fiddler's Convention, wrote the reflective title track, a somewhat biographical song that embraces the definitions of the word stages.
The album features four other original songs by Samantha and Zeb and a variety of songs from numerous sources and genres. Samantha wrote the beautiful gospel song, The Perfect Sacrifice, and an instrumental, Creekslide, while Zeb wrote two instrumentals, Goose Down Pillow and Sarah Joy.
The album also includes new songs from other writers – Original Untitled by Wyatt Rice; Wren's Waltz by Glen Alexander, Samantha's fiddle teacher; and Daddy's Gone, a crowd favorite at shows, written by Bill Hallock; as well as an old favorite – the old time fiddle tune, Angelina Baker.
Last, but not least, is a "bonus track" – the minstrel song The Glendy Burke, a Stephen Foster favorite, featuring the youngest member of the band, 5 year-old Owen.
Not to be left out, mum, Laine, adds exceptional family harmonies to the mix.
The band has played the Wayne C. Henderson Festival in Virginia, the Cook Shack in Union Grove, North Carolina, the Ernest Tubb Midnight Jamboree, in Nashville, MerleFest and as an official showcase act for the IBMA's 2010 World of Bluegrass in Nashville.
Of Stages, Zeb Snyder says…
"I am excited about the amount of original material we were able to include on this project and I like the direction that our music is taking as we continue to develop our unique sound as a band."
Although official release is a month away, the Snyders have pre-release copies available for sale at shows and on their website.
Here's a video introduction the family created last year.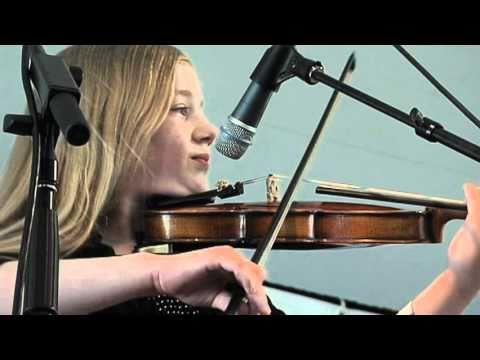 Richard F. Thompson is a long-standing free-lance writer specialising in bluegrass music topics.
A two-time Editor of
British Bluegrass News
, he has been seriously interested in bluegrass music since about 1970. As well as contributing to that magazine, he has, in the past 30 plus years, had articles published by
Country Music World, International Country Music News, Country Music People, Bluegrass Unlimited, MoonShiner
(the Japanese bluegrass music journal) and
Bluegrass Europe.
He wrote the annotated series
I'm On My Way Back To Old Kentucky,
a daily memorial to Bill Monroe that culminated with an acknowledgement of what would have been his 100th birthday, on September 13, 2011.
Latest posts by Richard Thompson (see all)
Category: Bluegrass recording news, Bluegrass Videos
Subscribe
If you enjoyed this article, subscribe to receive more just like it.