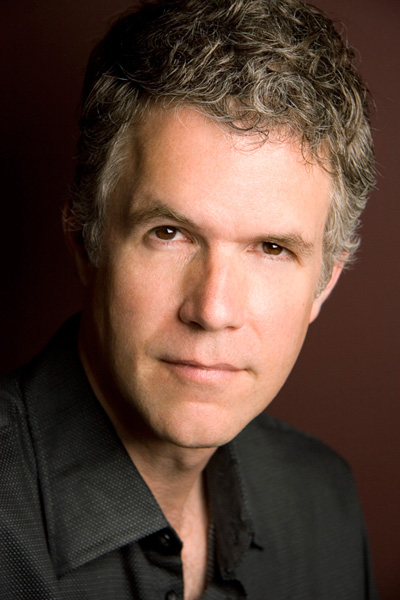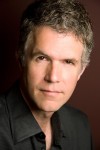 The world of music is strewn with the decaying corpses of marketing ideas gone wrong, or ones that were just wrong to begin with. Many of them linger in our consciousness decades later, and not in a good way, providing proof once again that the theory "there's no such thing as bad publicity" is a myth.
It's a lengthy list, from Pat Boone's heavy metal album, to Bill Anderson's disco album, to Moe Bandy and Joe Stampley's homage to Boy George in their Where's the Dress video. The fact that some of these ideas generated sales and notoriety doesn't make them any less tragic.
It would be nice to think that because of our adherence to tradition, we in the bluegrass world are immune from some of these flawed marketing gimmicks, but, just as in other kinds of music, there are always those  in search of a way to generate some publicity, and even, rare though it might be, make a little money.
Below, I've listed some that I think deserve top honors for poorly thought-out bluegrass business ideas, from album concepts to bluegrass events. Some of these are fairly obscure, and if you haven't heard of them or had forgotten them, that is exactly what the perpetrators of these crimes of marketing are hoping for. I hereby apologize to them for dragging them back in the open. As a courtesy to those responsible, please forget these as soon as you're done reading them (and sharing them with every friend you know).
In the category of albums that never should have been:
Will the Surfboard Be Unbroken – The Beach Boys Bluegrass Album
Baker's Dozen – 13 Bluegrass Songs About Bread – Dave Evans and various  artists
25 Twin Banjo Waltzes – Bela Fleck and Raymond Fairchild
Leonard Nimoy Recites the Best-loved Murder Ballads – backed by The Johnson Mountain Boys
Related theme: From Little Willie to King Herod – Bluegrass Murder Ballads for Christmas
Like a Bluegrass Virgin: Madonna's Tribute to Flatt & Scruggs (historical note: first video release, Petticoat Junction, was banned by CMT in 1995 and played only once on VH1. No one has ever  bothered to upload it to You Tube).
Dancin' With The King – Jimmy Martin: The Dance Mixes (features a 17-minute Euro-disco mix of Hi-Dee Diddle)
I Am Woman…of Constant Sorrow – Helen Reddy Returns to Her Roots, with special guests Ralph Stanley, Dan Tyminski and others
From the Edmund Fitzgerald to Roane County – a collection of extremely long ballads (on 2 CDs)
Bluegrass Songs of the Occult – featuring The Ghost of Eli Renfro, Bringing Mary Home and others – Various Artists
14 Gospel Hits for the Scientologist – Tom Cruise, backed by the Johnson Mountain Boys
Then there are the bluegrass events that were tragic failures:
Proof that different categories of geeks shouldn't blend: 5 String Jedi: The First Annual Banjo Camp and Star Wars Convention
A case of conflicting goals: First Annual Fiddler's Convention and Alcohol Rehab Weekend. July 2-5, Moonshine Hollow, VA
Same issue: First Annual Continuous 48-hour Banjo Contest/Meditation Workshop – Bristol Motor Speedway, Bristol, VA
Location location location: Ted Nugent and the Montana Militia present the First Annual Firearms Show and Bluegrass Festival, August 9-10, – held on the campus of the University of California, Berkeley, CA
Last, but not least, with multiple entries: First Annual Outdoor ANYTHING on the Thanksgiving Weekend
A few failed ventures in the area of music instructional DVDs and books:
50 Pedal Steel Guitar Licks for Bill Monroe Songs
Rhythm Pennywhistle for Bluegrass – with Janet Beazley and Paul Shelasky
Jazz Standards for Clawhammer Mandolin – with Leroy Troy
Pork-based, Gluten-free Recipes of the Bluegrass Stars
Blua Luno de Kentukio – 20 Bluegrass Classics in Esperanto
Some poorly conceived bluegrass inventions:
Perma-tune – The new digital instrument tuner that you implant in your wrist (seek professional medical assistance for proper installation and battery changes)
Blap-o-voice – A new dynamic microphone that uses an internal processor to produce the harsh, midrange-heavy sound of a guitar pickup. Sound like you're plugged in, but still experience all the feedback of a conventional microphone.
Skin-o-prompter: Long lasting temporary tattoos, that enable you to read the lyrics to hundreds of bluegrass standards off of your forearm, while playing an instrument (requires glasses, sold separately).
Next week: Can't we all just get along? Improving sound engineer-stage performer relations.