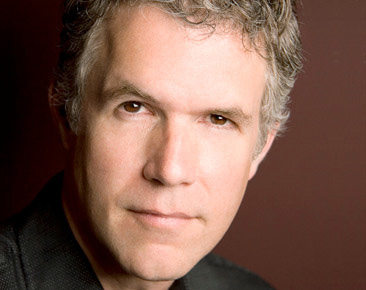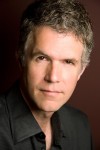 'Tis the season: a time when many bluegrass bands shut down or heavily curtail their touring and think more of family and home (for the bluegrass musicians who have homes).
Still there's some musical activity out there this time of the year: There's the rare December festival, the Christmas party with live music, the occasional mid-December concert (that almost no one attends because it inevitably conflicts with the kids' Christmas pageant or company Christmas party). For these events your band is going to need some Christmas material, and this can be as challenging to come up with as appropriate wedding songs, mentioned in a previous column.
Yes, we all tend to know about one or two bluegrass Christmas songs, but how many times can you do Christmas Time's a-Comin', Christmas is Near, and the lesser-known Christmas is Imminent in one night, even for a crowd that has been hitting the egg nog heavily?
When faced with a shortage of Yuletide material, there are a few approaches you can take:
1. Actually learn some Christmas songs. 
This seems a little rash, though, doesn't it? Christmas songs are hard! They're either too slow and require a Bing Crosby-like crooner (which eliminates about 98% of all bluegrass acts), or they have way too many chords, like Sleigh Ride. Still others are more choral in nature, and just don't sound quite right with your standard bluegrass trio or quartet. Handel's Messiah is one example, although if you learned the whole thing, you could tack Christmas Time's a-Comin' on at the end and that would take care of your entire show.
2. Write your own Christmas songs. 
This is also very challenging, especially since all the "I'm going back home to the mountains for Christmas" songs have been written already. And you really want to avoid the Music Row approach. It's no surprise that current country Christmas songs are as shallow and formulaic as most of the rest of that music is. I've found that Pour Me A Cold One, Santa, Santa Needs a Redneck Angel and the patriotic Santa is a True American fail miserably at putting me in the holiday spirit.
Here are a few unused ideas for Christmas songs you might consider (I'll accept 33.3% of the cut):
A song about the little-known fiddle player who was present at the manger scene and the tunes he played for the baby Jesus (this solves the problem of bluegrass fans' hostility to the concept of "The Little Drummer Boy.")
A song about the shepherd who killed his girlfriend and threw her in the river because she wouldn't marry him, so when the angel of the Lord appeared, he was even sorer afraid than the rest of the shepherds.
A song that's a list of the bluegrass-related items you want for Christmas, something along the lines of All I Want For Christmas is an RB-4 (these lists are always expensive).
A Christmas protest song about how they closed down the wrapping paper factory in your town and shipped the jobs to China (this actually happened in my town). Working title: Santa Bring Our Jobs Back.
3. Fuse traditional bluegrass songs with Christmas songs, or rewrite them so they become Christmas songs.
One idea came to me pretty quickly when I heard Dan Tyminski's version of Frosty the Snowman which I thought could be converted very easily into Frosty the Snowman of Constant Sorrow. My imagination was aided by the fact that Dan seemed to me to be giving both songs a similar emotional weight, which is only appropriate because, after all, when you get past the corn cob pipe and the button nose, etc., there is an under-appreciated dark and lonesome side to Frosty. Perhaps he'll die (melt?) upon this train (sorry to alarm the kids).
Some other possibilities are It Came Upon a Midnight on the Stormy Deep, Pretty Paper, Pretty Polly, White Christmas Dove, Hark the Herald Angel Band, and, if you want to bring in a country music element, Silver Bells and Golden Needles. And, strictly for use by Dailey and Vincent on their current Christmas tour (with apologies to my friend Buddy Greene): Mary Did You Know You Are My Sunshine?
If this concept doesn't work for you, you'll be forced to punt:
4. Play a bunch of instrumentals but rename them with Christmas titles.
It's the lazy way out, to be sure, but if you have to do it to make it through a high-paying Christmas party gig, I won't judge you. It's the same method used by bands who only have half a set's worth of Gospel material, but discover (on Saturday) that they've been scheduled to play the Sunday morning Gospel show. Thus, Foggy Mountain Breakdown becomes Calvary Mountain Breakdown, Road to Columbus becomes Road to Damascus, and as some friends of mine in Chicago once did, in a desperate move, an instrumental version of Bill Monroe's You'll Find Her Name Written There becomes You'll Find the Lord's Name Written There. Simply apply this to Christmas songs and you've got this handy set list filler:
Arkansas Traveler = Bethlehem Traveler
Crossing the Big Sandy = Crossing the Big Santa
Red Haired Boy = Red Nosed Deer
The banjo tunes Sledd Ridin and Santa Claus can stay as is.