Is a left handed fiddler sort of like a cross-eyed fiddler?
2007 Grand Masters champ Katrina Pearce's eyes are just fine, and so is her southpaw stroke on the fiddle. She is a 3 time national champion fiddler, and served as a judge in the 2010 Grand Masters competition in Nashville.
This video isn't new – it was posted by the Idaho Statesman web site after her '07 victory – but it sure demonstrates that there is more than one way to achieve mastery of a musical instrument.
Here's her version of Beaumont Rag. It features some brilliant fiddling, but you may go cross-eyed watching her left hand!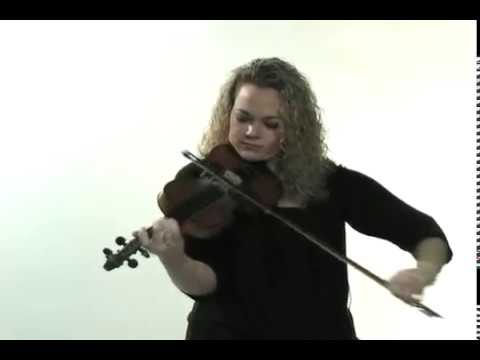 John had served as primary author and editor for The Bluegrass Blog from its launch in 2006 until being folded into Bluegrass Today in September of 2011. He continues in that capacity here, managing a strong team of columnists and correspondents.
Latest posts by John Lawless (see all)
Category: Bluegrass Videos
Subscribe
If you enjoyed this article, subscribe to receive more just like it.