Rural Rhythm Records has released a pair of videos shot during the 2011 Bill Monroe Bean Blossom Bluegrass Festival in Bean Blossom, IN where they are recording a new live album. The project will be a Bill Monroe tribute featuring a number of Rural Rhythm artists.
Here's Russell Moore & IIIrd Tyme Out performing If Your Heart Should Ever Roll This Way Again, scheduled for inclusion on their next CD this Fall.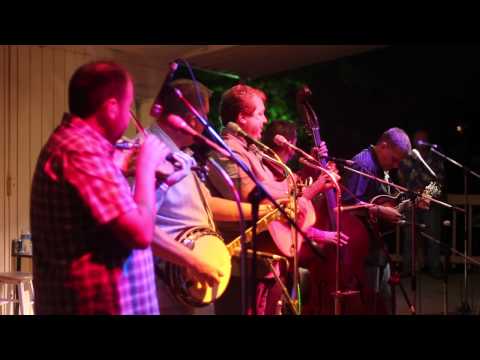 And on the old favorite, Gonna Lay Down My Old Guitar, earlier in the day.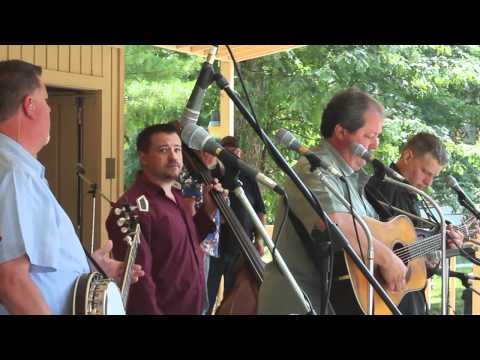 On Saturday, Rep. Eric Koch will read a document from the stage, authorized by the Indiana General Assembly, marking 2011 as the 100th anniversary of the birth of Bill Monroe.
A CONCURRENT RESOLUTION recognizing the 100th anniversary of the birth of Bill Monroe.

Whereas, William Smith Monroe was born in the neighboring state of Kentucky on September 13,1911;

Whereas, Bill Monroe is the originator and founder of "bluegrass," a form of American country music;

Whereas, Bluegrass music is followed, appreciated, and enjoyed by thousands of people all over the world;

Whereas, Bill Monroe and His Bluegrass Boys were members of the Grand Ole Opry for over 50 years;

Whereas, Bill Monroe was inducted into the Country Music Hall of Fame and the Songwriters Hall of Fame and was the recipient of the first Grammy Award presented to a bluegrass musician;

Whereas, The bluegrass music festival held at Bean Blossom, Indiana, since 1967 has become world famous, drawing fans to the Hoosier State from all over the world;
Whereas, Bill Monroe, an artist of musical genius and a poet of American folklore, was an active performer past 80 years of age;

Whereas, Bill Monroe had a deep affection for Indiana, becoming a radio performer in Hammond, Indiana, in 1930;

owning and operating a music park in Bean Blossom, Indiana, since 1953; and writing songs about Brown County and Indiana; and
Whereas, Bill Monroe became a legend in his own lifetime: Therefore,

Be it resolved by the House of Representatives of the General Assembly of the State of Indiana, the Senate concurring:

SECTION 1. That the Indiana General Assembly recognizes the 100th anniversary of the birth of Bill Monroe.
Mr Koch's district includes Brown County, where the festival is held each year.
John had served as primary author and editor for The Bluegrass Blog from its launch in 2006 until being folded into Bluegrass Today in September of 2011. He continues in that capacity here, managing a strong team of columnists and correspondents.
Latest posts by John Lawless (see all)
Category: Bluegrass festival/concert news, Bluegrass Videos
Subscribe
If you enjoyed this article, subscribe to receive more just like it.