From October 1, 2010 through to the end of September 2011, we will, each day, celebrate the life of Bill Monroe by sharing information about him and those people who are associated with his life and music career. This information will include births and deaths; recording sessions; single, LP and CD release dates; and other interesting tidbits. Richard F. Thompson is responsible for the research and compilation of this information. We invite readers to share any tidbits, photos or memories you would like us to include.
March 23, 1946 Bill Monroe made his Billboard chart debut with the single Kentucky Waltz (Columbia 20013, 36907). *
March 23, 1968 Kenny Baker began his third stint as a Blue Grass Boy.  **
March 23, 1953 Single released – You're Drifting Away / Walking in Jerusalem (Decca 9 – 28608, 78rpm, 28608, 45rpm) ***
March 23, 1996 Bill Monroe, his health worsening, was moved to Tennessee Christian Medical Center, Madison, Tennessee.   ****
* The recording of Kentucky Waltz was made on February 13, 1945 and features Bill Monroe [vocals and mandolin], Tex Willis [guitar], Chubby Wise [fiddle], David 'Stringbean' Akeman [banjo], Cedric Rainwater [bass] and Wilene 'Sally Ann' Forrester [accordion]. 'Curley' Bradshaw [guitar] was listed as being at the session in Columbia's New York City files.
It was paired with Rocky Road Blues and the single was released on January 14, 1946.
** Baker had left the Blue Grass Boys in June 1963 to find work that brought a more steady income to support his growing family.
With his children grown, Baker was able to return to playing music full time in March 1968.
*** You're Drifting Away features the Blue Grass Quartet of Carter Stanley [lead], Bill Monroe [tenor], Rudy Lyle [baritone] and Gordon Terry [bass]. It was recorded on July 6, 1951.
The recording of Walking in Jerusalem features Bill Monroe [lead/tenor], Jimmy Martin [lead on the chorus], Charlie Cline [baritone] and Boudleaux Bryant [bass]. It was recorded on July 18, 1952.
**** Whether Bill Monroe realised it or not, his life was coming to a close…….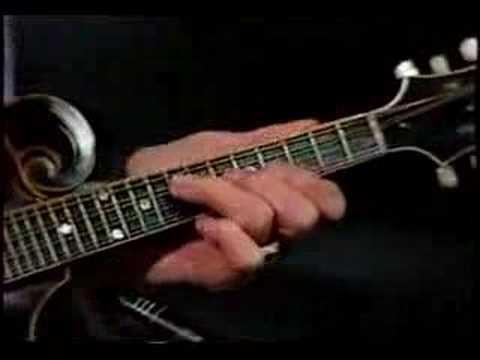 Richard F. Thompson is a long-standing free-lance writer specialising in bluegrass music topics.
A two-time Editor of
British Bluegrass News
, he has been seriously interested in bluegrass music since about 1970. As well as contributing to that magazine, he has, in the past 30 plus years, had articles published by
Country Music World, International Country Music News, Country Music People, Bluegrass Unlimited, MoonShiner
(the Japanese bluegrass music journal) and
Bluegrass Europe.
He wrote the annotated series
I'm On My Way Back To Old Kentucky,
a daily memorial to Bill Monroe that culminated with an acknowledgement of what would have been his 100th birthday, on September 13, 2011.
Latest posts by Richard Thompson (see all)
Category: Miscellaneous bluegrass news
Subscribe
If you enjoyed this article, subscribe to receive more just like it.