Donna Ulisse has released a music video for the song Her Heart Is A Stone Hard Ground, the first from her new album, An Easy Climb.
They shot it the same day they recorded the track, right there at Ocean Way Nashville. Craig Havighurst of String Theory Media handled video production.
Featured in the video are the same musicians who cut the song: Keith Sewell on guitar, Scott Vestal on banjo, Andy Leftwich on mandolin, Rob Ickes on resonator guitar, and Viktor Krauss on bass. Harmony vocalists are Tony King and Rick Stanley.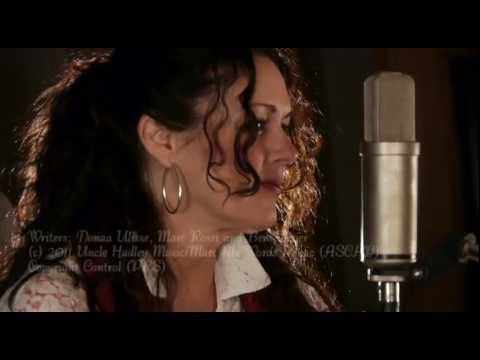 Her Heart Is A Stone Hard Ground was written Ulisse, Marc Rossi, and Ben Glover.
John had served as primary author and editor for The Bluegrass Blog from its launch in 2006 until being folded into Bluegrass Today in September of 2011. He continues in that capacity here, managing a strong team of columnists and correspondents.
Latest posts by John Lawless (see all)
Category: Bluegrass recording news, Bluegrass Videos
Subscribe
If you enjoyed this article, subscribe to receive more just like it.