Got a small child in the house who likes to play with your iPad?
The folks at Whynoceros Apps have developed a fun game for youngsters called Barnyard Bluegrass. Like most such apps, it seeks to both educate and entertain, and this one uses charming animated critters who pick and sing to explain some basics about music, and the instruments used to play bluegrass.
It will run on any iPhone, iPad or Apple device running iOS3.
Here's an introdcutory video that explains what Barnyard Bluegrass is all about.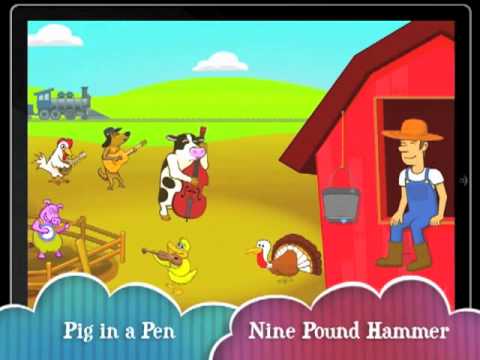 It is available for $1.99 in the App Store.
John had served as primary author and editor for The Bluegrass Blog from its launch in 2006 until being folded into Bluegrass Today in September of 2011. He continues in that capacity here, managing a strong team of columnists and correspondents.
Latest posts by John Lawless (see all)
Category: Product Announcements
Subscribe
If you enjoyed this article, subscribe to receive more just like it.