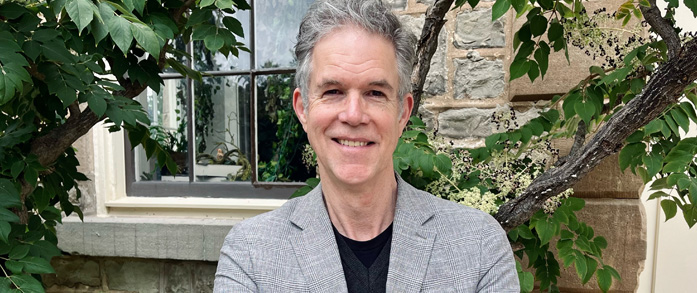 For those who attended the recent IBMA World of Bluegrass, I hope you had a great week and are recovering well. Reviews of the event, from the awards show to the keynote address, were generally glowing.
There was widespread concern and just a touch of hand-wringing, though, after the announcement that 2024 would be the last year the event would be held in Raleigh. This led to a lot of questions, naturally: what went wrong with Raleigh negotiations, or did they go wrong? If we're leaving Raleigh, where are we going? Why would we leave a facility where the elevators finally work? Why why why?!
My own first question was simple: why was there an announcement about the departure at all when a new location hasn't been determined yet? This would seem to open IBMA up to all sorts of questions, second-guessing, or worse, IBMA staff and board members being inundated with opinions or proposals from people who want the World of Bluegrass to move to what they refer to as "the perfect location," which is coincidentally where they live and serve on the city council.
Then I remembered the answer to my own question: that's just our bluegrass style. We love the negative press release; we see them all the time here in Bluegrass Today: "Cody Cavendish departs Logjam Management," or "Trina Tuckahoe to leave Festering Creek." Personally, I don't know why a band would announce the departure of one of its members until he or she has been replaced by somebody new who can play Pike County Breakdown just a little faster than the departing member. But, as I say, that's our way and why change it now?
David Morris, in his article here on the subject, used a metaphor making IBMA seem like a philandering spouse in its relationship with Raleigh: "But like many long term relationships, as the magic was starting to dissipate, IBMA's wandering eye settled on other potential partners." IBMA, you cad! After Raleigh has cared for you, raised your mandolin-playing children, fed them at Jimmy V's, and done your laundry (same day service if brought to the front desk by 8:00 a.m.), this is how it ends?
Further into the article, though, Morris refers to possible issues over concessions Raleigh wanted from IBMA. Hmm, maybe there's another side to this breakup story. 
If you want my opinion—and I can't imagine why you would—I think North Carolina Commissioner of Labor Josh Dobson is to blame. I base this on nothing but the fact that his picture is in all the elevators and I saw it a lot. He's just the first scapegoat that came to mind. Even though, as I said, the elevators worked beautifully.
One thing we can be sure of: the offers to host and the opinions of various IBMA members about the conference's future home are already coming in at a dizzying rate.
The only city that has received any public mention so far is Tulsa, Oklahoma, and that, according to David Morris, was only because it was brought up by someone at the recent town hall meeting, who referred to Tulsa as "the new Nashville." Is Tulsa suddenly hosting a lot of bachelorette parties?
These are still only in the rumor stage, but here are some others that are thought to be seeking consideration for 2025 and beyond:
Las Vegas, Nevada – This fits nicely with the IBMA-as-straying-partner image. "What happens in a songwriter showcase stays in a songwriter showcase!" There's certainly hotel capacity.
Valley City, North Dakota – This is the 12th largest city in North Dakota so it's nothing to sneeze at (which until 2012 was the city slogan). It has nice nearby parks, an Americinn, which has a conference center, other hotels, and airport access in nearby Fargo, one hour's drive to the east. Bill Monroe drove through in 1983, so there's bluegrass history there. Bridges Bar & Grill seems like a nice place to eat. Sure.
Galesburg, Michigan – Because Michigan is just where it's at these days, and it's where the Osborne Brothers, Jimmy Martin, and the Lonesome Pine Fiddlers all lived in the 1950s. Galesburg is in Kalamazoo County, almost exactly halfway between Battle Creek and Kalamazoo, very close to Climax and Augusta, Michigan. The area is home to the Galesburg-Augusta Rams, boasts the nearby Fort Custer Recreation Area (possible fanfest?), and the bluegrass ramble-ready Time Out Lounge and Gull Lake Distilling Company. Lots to like.
Hutchinson, KS – Before you start conspiracy theories about the new IBMA executive director Ken White trying to manipulate the selection process to bring the World of Bluegrass to his state, consider this: Hutchinson is serviced by Amtrak's Southwest Chief (stops at 3:18 a.m. going west and 1:37 a.m. going east), so maybe I'm the one with the ulterior motive. It's got some well-stocked Dillon's grocery stores and reasonable hotel rooms. Solid choice.
Why limit ourselves to US locations? Isn't there an "I" in IBMA? Here are some international locations that would still keep the event in North America:
Tijuana, B.C. Mexico – At 1.9 million people, it's a major thriving urban center with lots to offer, plus reasonable hotel rates in late September and easy driving access for the large California contingent of the IBMA. Some balk at its ranking of #2 in the world in murder rates, but a high-ranking Tijuana official was quoted as saying that drug cartel-related crime is "not as bad you think." Hey, Chattanooga is ranked relatively high in homicide, too, but tourists still come to the Aquarium.
Grimshaw, Alberta – It's known as "Mile Zero of the Mackenzie Highway." It's smaller and safer than Tijuana, especially since the bears are likely to be hibernating when the conference usually takes place. Its slogan is "rails to roadways" so that certainly sounds very accessible. There's an arena, and for lodging, there's the Coast Grimshaw Hotel and Suites and the Dee-Jay Motel (where the broadcasters can all be housed). There's a very clean A&W. I strongly recommend the Uncle Burger.