Zach Gilmer is now playing banjo and guitar, and providing harmony vocals, as a member of Sierra Hull & Highway 111. He's been with the band for a couple months, and Sierra says that he's committed for the next year or so.
I caught them at FiddleFest this past weekend, and Zach did a fine job with the band, in all three of his roles.
Like the boss lady and fiddler Christian Ward, Gilmer is a mere teenager (19), already possessing several years of professional experience performing with Carrie Hassler and Gold Heart.
Here's video of the current Highway 111 band just last week in Staunton, VA picking through a tune Ward wrote called Stonewall. Clay Hess is on guitar and Jacob Eller on bass.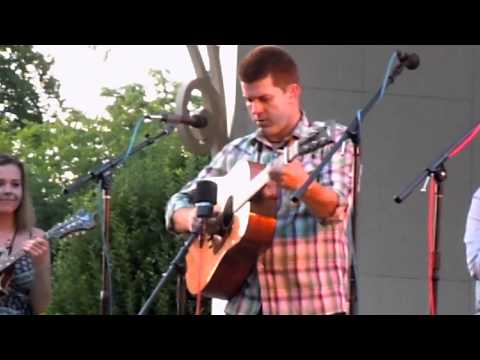 In a related truth is stranger than fiction moment… I happened to be backstage just prior to Sierra and the boys' evening set at FiddleFest, and overheard her making a remark that may have never before been spoken in the English language:
"I think I need two capos for my mandolin."
Kids these days…
Category: Bluegrass band news, Bluegrass Videos
John had served as primary author and editor for The Bluegrass Blog from its launch in 2006 until being folded into Bluegrass Today in September of 2011. He continues in that capacity here, managing a strong team of columnists and correspondents.
Subscribe
If you enjoyed this article, subscribe to receive more just like it.