Jussi Syren and The Groundbreakers will be releasing a new album on October 15 with a decidedly throwback vibe. From the '60s-style cover to having been recorded in 2 days in an analog format with no overdubs, The Old Home Place Ain't The Same Anymore seeks to capture a sound and vibe of a bygone time.
All of the songs were written by Syren, who handles mandolin and lead vocals with the Groundbreakers. He is assisted by J.P. Putkonen on guitar, Tauri Oksala on banjo, Kari Hella on bass, and Nelli Ikola on fiddle.
This will be the eighth recording from the group, based in Finland, and will be available in 180 grain vinyl and CD from Snowflake Records later this month.
Jussi tells us that the band's sound derives from their live performance style, which he described as high energy, and "close to the bridge – close to the mic." You can hear what he means in these three audio samples he sent along.
Detroit Blues:
East Kentucky Coal Mining Man:
The Old Home Place Ain't The Same Anymore:
Syren and the group shot this video during the recording sessions. They really are doing it live!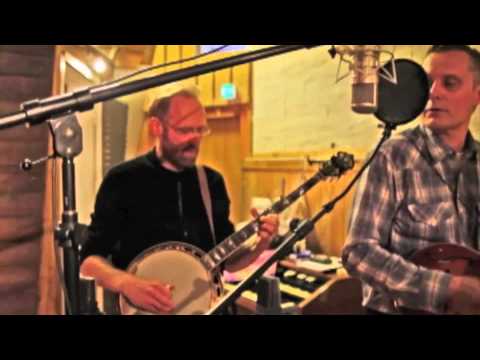 Copies of the CD or LP can be ordered online.
Category: Bluegrass recording news
John had served as primary author and editor for The Bluegrass Blog from its launch in 2006 until being folded into Bluegrass Today in September of 2011. He continues in that capacity here, managing a strong team of columnists and correspondents.
Subscribe
If you enjoyed this article, subscribe to receive more just like it.