We've just received word from West Virginia-based Stoney Creek that they've completed work on a new all-Gospel project, titled Are You Ready?
While the complete project will be released in June, the title track has already been released to AirPlay Direct, and will be distributed to radio stations in next several weeks.
In conjunction with the release, Stoney Creek has also produced a video performance of the title track.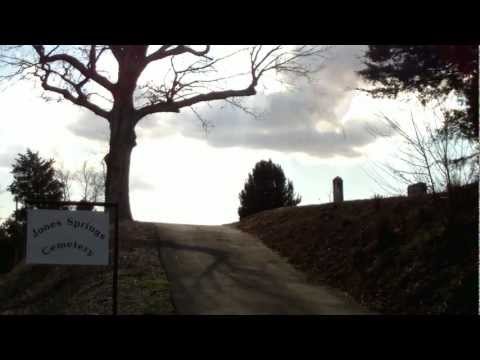 The new single has special meaning for Libby Files, bass player and lead vocalist with Stoney Creek. Her sister, Dee Stottlemyer, passed away in 2004 and was the composer of the title track. In addition, the recording also features some of Stottlemyer's vocals on the chorus, recorded before her death, and the video shows Files visiting her sister's grave.
As we reported recently, Stoney Creek banjo player Darrell Sanders will be releasing to CD for the first time West Virginia Style, his 1983 instrumental project, also slated for a June release.
In addition to Files on bass and Sanders on banjo, Stoney Creek also includes Ed Barney on guitar. Longtime mandolin player Brett Smeltzer, featured on the new project and video, has been forced to leave due to conflicting commitments. The group is currently considering several talented candidates for his replacement, with an announcement expected soon.
Jim has been playing the banjo, and other string instruments for nearly 40 years. Since joining the musicians union and becoming a performing musician at the age of 15, he won five West Virginia State Banjo Championships, as well as dozens of other competitions, and has taught hundreds of students.
Jim was elected as Prosecuting Attorney for Lincoln County, WV in November 2012, and is an active touring performer with his wife and musical partner, Valerie.
Learn more about their music at
www.JimandValerieGabehart.com.
Latest posts by James Gabehart (see all)
Category: Bluegrass Videos
Subscribe
If you enjoyed this article, subscribe to receive more just like it.