A debut music video has been released for Waves, from Stetson & Cia, the Americana duo of Stetson Adkisson and Cia Cherryholmes. The track is a new stand-alone single, following up their recent, self-titled album.
Both are accomplished singers and songwriters, with Stetson bringing a smooth folk/country vibe to match Cia's banjo and bluegrass sensibility.
Cia shared a few words about the song and the video, which was their first collaboration as man and wife.
"The song was written by Stetson and we recorded it our wedding weekend in a very live setting at Hilltop Studios with Steve Chandler. It was mastered by Benny Hinn.

We shot the video down in Franklin, TN at the Factory – an old Civil War building. It was shot and edited by Carl Diebold, who has done a good many major artists including Gavin DeGraw, Switchfoot, Mandy Moore, and a lot of others.

It's a very intimate song so that's what we were going for with the feel of the video."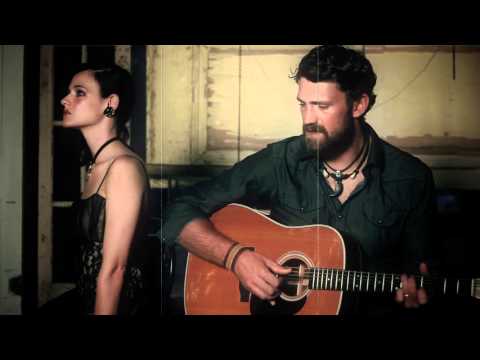 Cia also mentioned how much differently it feels to be working in a duo after so many years touring with her parents and siblings in Cherryholmes.
"It has been a brand new adventure for me to be going a little further outside my bluegrass comfort zone. I still play my banjo and will always have my traditional ties and inspirations. I realize there are some who won't care for what I'm doing now, but there are so many who have been encouraging and supportive of the new music that it has almost been a relief for me.

I'm not leaving or forgetting bluegrass, I'm just expanding musically and, as always, hope to bring new fans to the genre."
You can visit with Stetson & Cia online.
John had served as primary author and editor for The Bluegrass Blog from its launch in 2006 until being folded into Bluegrass Today in September of 2011. He continues in that capacity here, managing a strong team of columnists and correspondents.
Latest posts by John Lawless (see all)
Category: Bluegrass Videos
Subscribe
If you enjoyed this article, subscribe to receive more just like it.