Rural Rhythm has released a first single from Breaking Down The Barriers, the upcoming album from The Darrell Webb Band, due to hit August 14.
The single is She's Outta Here, written by Webb and Jeff Barbra. It's a driving bluegrass number that tells the sorrowful tale of a married man who gets his comeuppance for not behaving as he should.
Here's a sample…
 She's Outta Here: 
With Webb in the band are Jake Joines on resonator guitar, Jared Hensley on guitar, Jeremy Arrowood on bass, and Chris Wade on banjo. Darrell takes the lead vocal with Jared and Jeremy singing harmony.
Radio programmers can download the track now from Airplay Direct.
And as a special pre-release promotion, fans can download a free Darrel Webb Band ringtone by texting DarrellWebb to 69937.
While awaiting the CD, here's a bit of video of the band shot last weekend at the Back 40 Bluegrass Festival in Kentucky.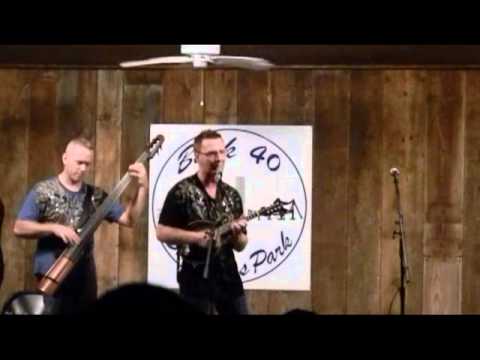 Category: Bluegrass recording news
John had served as primary author and editor for The Bluegrass Blog from its launch in 2006 until being folded into Bluegrass Today in September of 2011. He continues in that capacity here, managing a strong team of columnists and correspondents.
Subscribe
If you enjoyed this article, subscribe to receive more just like it.