Joe Mullins & the Radio Ramblers (JMRR) are prepared to kickoff 2012 in a big way. The band had a great time performing at Ohio's Edison Community College last year, and have been invited back for a return performance by show producer, Jerry Hudson.
On January 14th, the doors will open at 6:00 p.m. with Rosie Davis and Breakwater opening the show at 7:00. Best of all, Oscar Fish Studios will be on hand recording the concert for a live album release on Rebel Records in 2012.
The as-yet unnamed project will include many of the band's most requested numbers that they haven't recorded previously. JMRR has also been hard at work practicing and arranging several new songs for the record, and can't wait for everyone to hear them.
Mullins and the Ramblers invite everyone to join them for what is sure to be a memorable evening. Joe said that while your participation and enthusiasm will not earn you a royalty check, all attendees will receive a special gift to commemorate the occasion.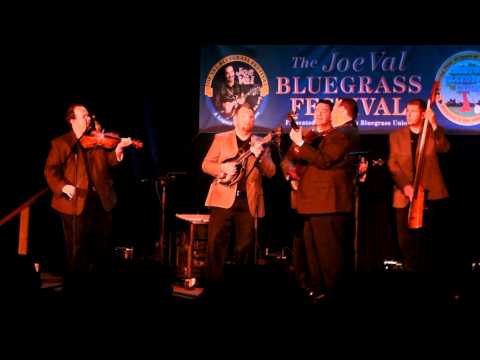 Daniel is from southwestern Ohio and has been around bluegrass his entire life. He manages the Classic Country Connection, a music store in southern Ohio which specializes in bluegrass, classic country, gospel, and Americana music. He is the host of the Bending The Strings radio program, which plays a variety of bluegrass, newgrass, and Americana music. He also maintains the website for Joe Mullins and the Radio Ramblers.

photo by LuAnn Adams
Latest posts by Daniel Mullins (see all)
Category: Bluegrass recording news
Subscribe
If you enjoyed this article, subscribe to receive more just like it.