Darrell Webb has posted a video from backstage at Bean Blossom, where he and his band performed over the past weekend.
In this report, Darrell and Carl White, fill-in Darrell Webb Band bass player and notorious Quicksilver drummer, talk about the history of the long-running festival, started by Bill Monroe, when one of Bill's Blue Grass Boys bursts into the room.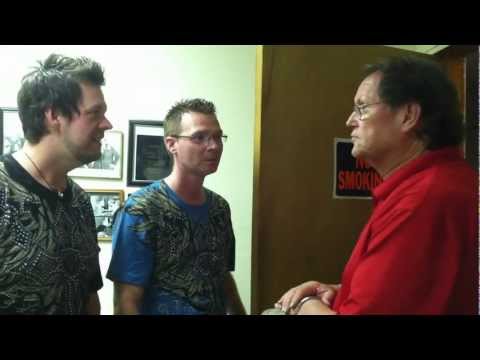 We'll have our own photo report from Bean Blossom as soon as our on-site photographer gets stable access to the Internet.
Category: Bluegrass festival/concert news
John had served as primary author and editor for The Bluegrass Blog from its launch in 2006 until being folded into Bluegrass Today in September of 2011. He continues in that capacity here, managing a strong team of columnists and correspondents.
Subscribe
If you enjoyed this article, subscribe to receive more just like it.