North Carolina teen banjo phenom Brandy Miller, winner of numerous banjo contests and a new Daughter of Bluegrass, has released her very first project, BrandyGrass, Volume 1.
Clinging to her deep traditional roots, she chose ten enduring bluegrass gems (seven of which are instrumentals). Two of the tracks that showcase Brandy's unique style are Shuckin' the Corn and Wheel Hoss.
Brandy covers all the banjo on the project. Other instrumentalists are Steve Lewis (guitar), Eric Hardin (guitar), Adam Steffey (mandolin), Spencer Strickland (mandolin and fiddle), Scott Freeman (mandolin and fiddle), Jake Joines (dobro), Josh Scott (bass), and Kevin Miller (bass).
Not only does Brandy pick the banjo fluently, but she also lends her vocal skills to the project. Supporting vocalists include Johnny and Jeanette Williams, and Kevin Miller.
Here's a live performance of Brandy playing Blackjack, which is one of the tunes on the album.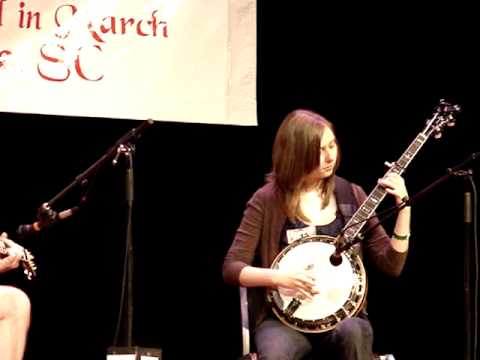 The BrandyGrass CD can be purchased from her website.
Lee Marcus is currently the banjoist for Wayne Taylor & Appaloosa. When not on the road with the band, he spends his time developing a solo artist career. He released his first album, Grandpa's Pond, in September of 2011. Lee is also a well-known and respected banjo tablature transcriber.
Latest posts by Lee Marcus (see all)
Category: Bluegrass recording news
Subscribe
If you enjoyed this article, subscribe to receive more just like it.