Bearfoot has just released an online video, highlighting a recent visit the band made to both an elementary and high school in Gillette, Wyoming this past February.
The group was created in Alaska some years ago as a result of just such a program. Original members Jason Norris and Angela Oudean met while teaching at a youth bluegrass camp, and the Bearfoot Bluegrass Camps for Kids has had a significant impact on the Alaskan acoustic music scene over its eleven year run.
Bearfoot's eagerness to share their passion for music has only gotten stronger following their move to Nashville, and the recent addition of a pair of certified educators to the ensemble. Singer, songwriter and guitarist Nora Jane Struthers has a degree in Secondary English Education from New York University and is a former high school English teacher, and bassist P.J. George has a degree in Music Education from Radford University.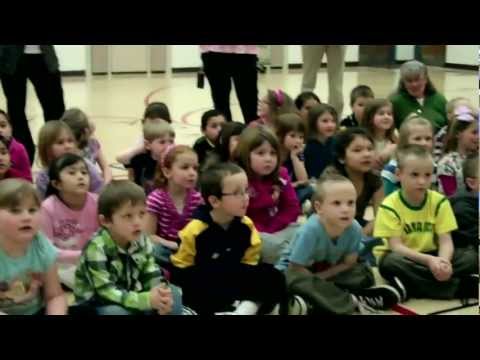 Nora Jane tells us that the Wyoming trip allowed them to interact with 674 students and 38 teachers over the course of two days, and that more of this school outreach is on the horizon.
"We are heading down to Ruston, LA later this month to do a residency there. We all really enjoy working with students, and hope to make these school programs a consistent part of what we do."
The next Bearfoot CD, American Story, is due September 27 on Compass Records.
Category: Bluegrass band news, Bluegrass instructional resources, Bluegrass Videos
John had served as primary author and editor for The Bluegrass Blog from its launch in 2006 until being folded into Bluegrass Today in September of 2011. He continues in that capacity here, managing a strong team of columnists and correspondents.
Subscribe
If you enjoyed this article, subscribe to receive more just like it.